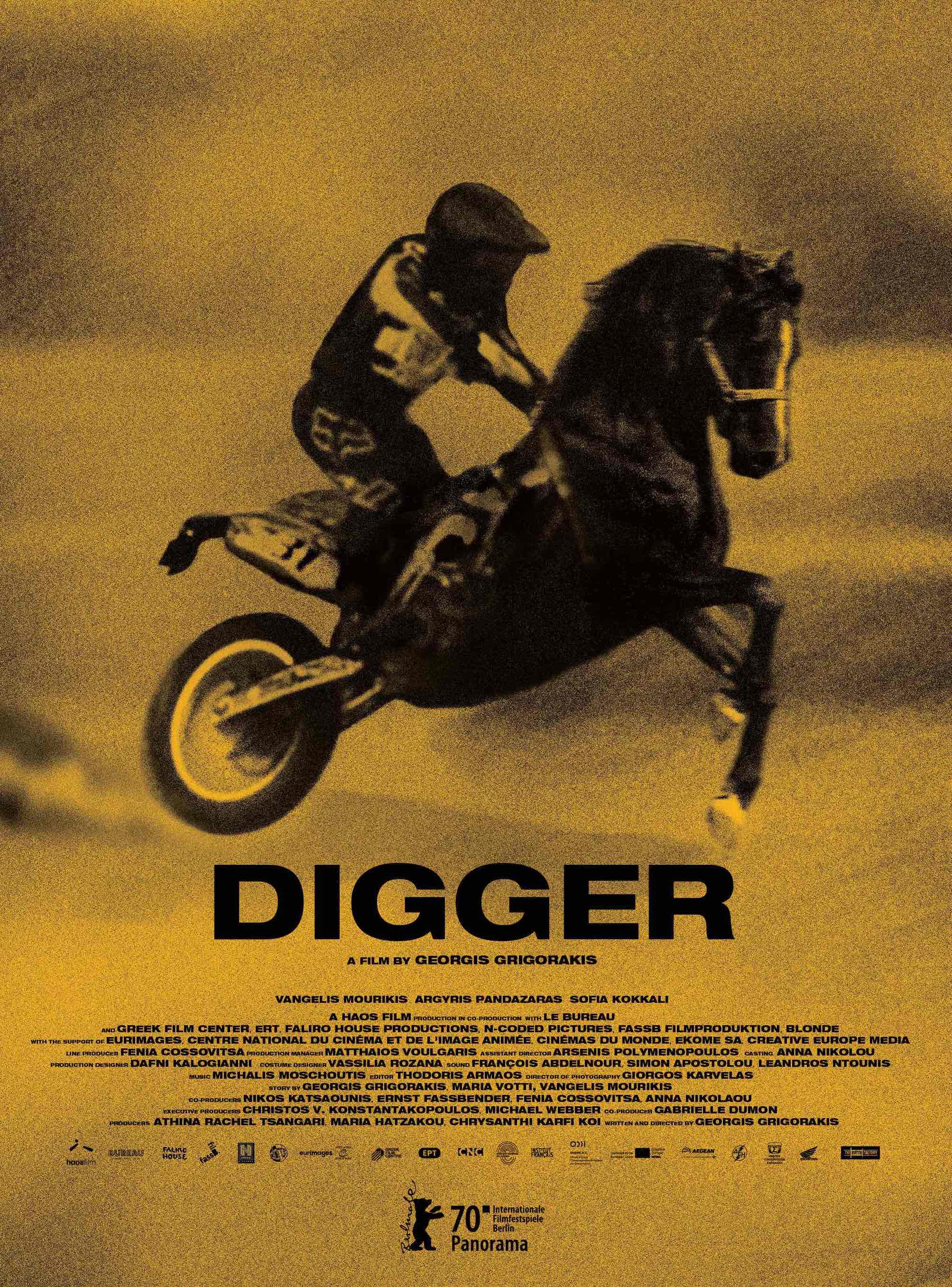 DIGGER
A father and a son long lost. Love and hate. Digging deep into mud to find their roots. Revenge and Redemption. A Western, revisited.
Nov 2020   WINNER of Silver Alexander and 4 more awards in Thessaloniki IFF !
Nov 2020  Best Engaging Film in Balkan Horizons at Fee Zone Film Festival, Belgrade
Oct 2020  After Melbourne IFF,  Molodist Kyiv FF and Haifa IFF, Digger proudly keeps digging in Sao Paolo, Philadelphia FF and BUSAN IFF.
Sept 2020  Vangelis Mourikis is honoured with the Heart of Sarajevo Award for BEST ACTOR.
Mar 2020  Digger is honoured with the CICAE Art Cinema Award at the 70th BERLINALE, where it premiered at the Panorama section.